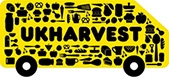 As a business we have decided this year that instead of sending out Christmas Cards we will be supporting UK Harvest & FareShare charity, both charities tackle fighting hunger and food waste.
Both charities provide much needed assistance to vulnerable people. Redistributing surplus in date food from all types of food providers and delivering it onto charities. Last year 20,838 tonnes of food/meals was distributed out to towns and cities, front line charities and community groups including; homeless hostels, children's breakfast clubs, lunch clubs for older people and domestic violence refuges - to name but a few.
I am sure you will support us in this decision, and agree they are both worthy charities.
As always we are here to support and serve you over the busy festive period and into the New Year, please don't hesitate to contact us with any queries.
The team at Fairfax Meadow would like to take this opportunity to wish you all a Happy Christmas and Prosperous New Year.
Kindest Regards
Penny Tomlinson
Managing Director