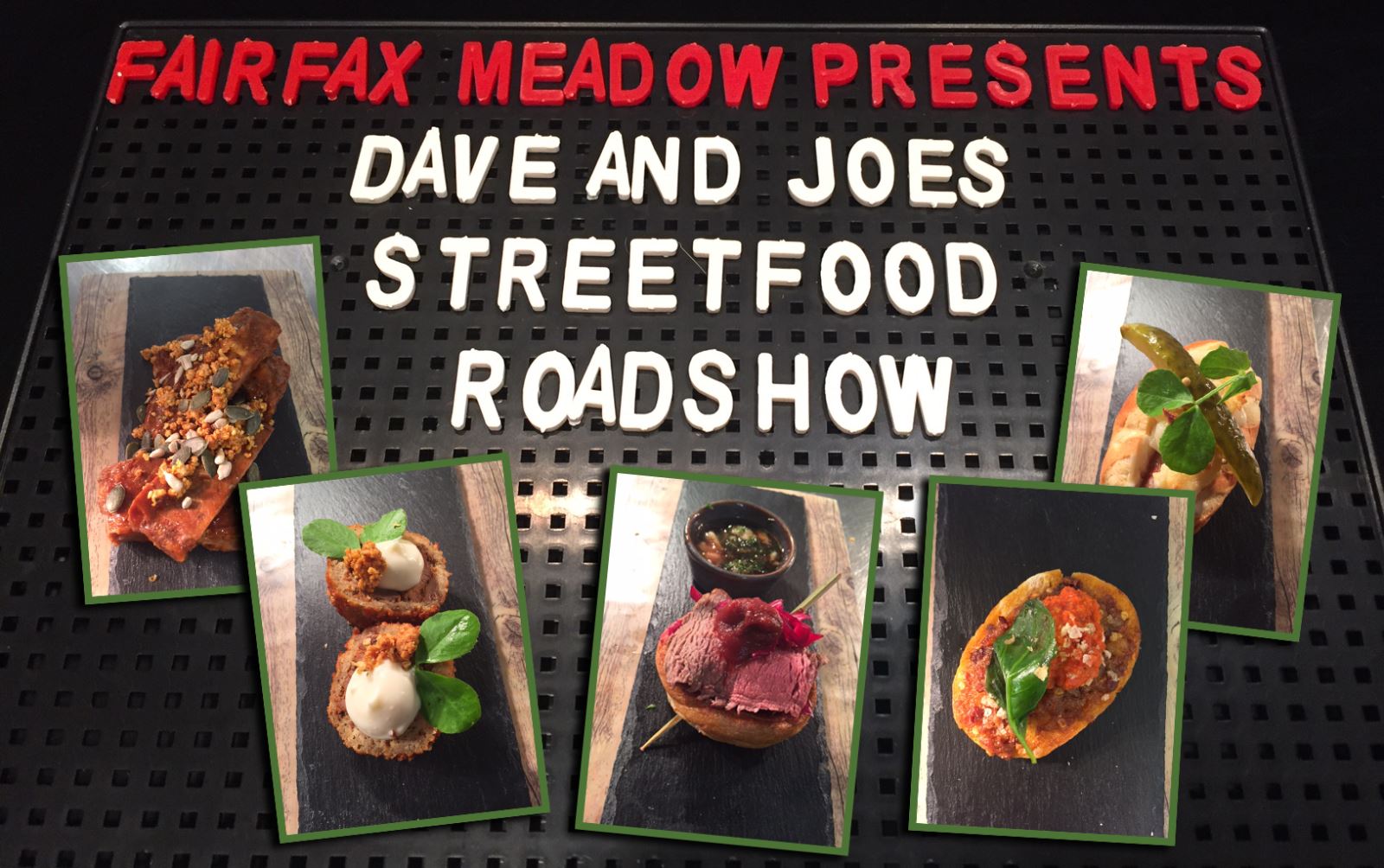 We love to show off our capabilities in any way that we can. Whether that's bringing them onsite for a bit of a butchery demonstration or going to their place to cook up a few products, creativity is a strong part of our make-up! When we can do this whilst also supporting a customer it gives us even more pleasure. That's why the Street Food Roadshow was born!
Originally set up to support customer events, it provides an opportunity to showcase some of our newer products as well as our understanding of the latest trends in a street food format.
Our Chef's Dave & Joe have spent their whole lives cooking in kitchens across the globe from various concepts from hotels & health clubs to some of the most famous foodservice brands in the UK. The Street Food Roadshow gives them a chance to go back to their roots, delivering a host of quirky dishes that hopefully provide a bit of inspiration for our customer base.
Previous menu highlights have included N'Duja Pitta Breads, a Yorkshire Pud Burrito, Poutine, Korean BBQ Ribs and the Signature 'Mac Dog'
July saw the Street Food Roadshow make its first outing of the Summer at the Crowne Plaza Stratford where the Chef's served 210 guests. Diners were treated to Moroccan-style Sliders with Hummus & Flatbreads; Buffalo Blue Buttermilk Chicken Tender; and Mac 'n' Cheese Pots topped with Slow-Smoked Brisket as well as a bit of witty banter and some 'Love Island' chat with the Chefs….(Sorry Chefs!)
Follow us on Twitter @FairfaxMeadow to stay up to date with the travels & tribulations of the Chefs – who knows where they will 'pop-up' next