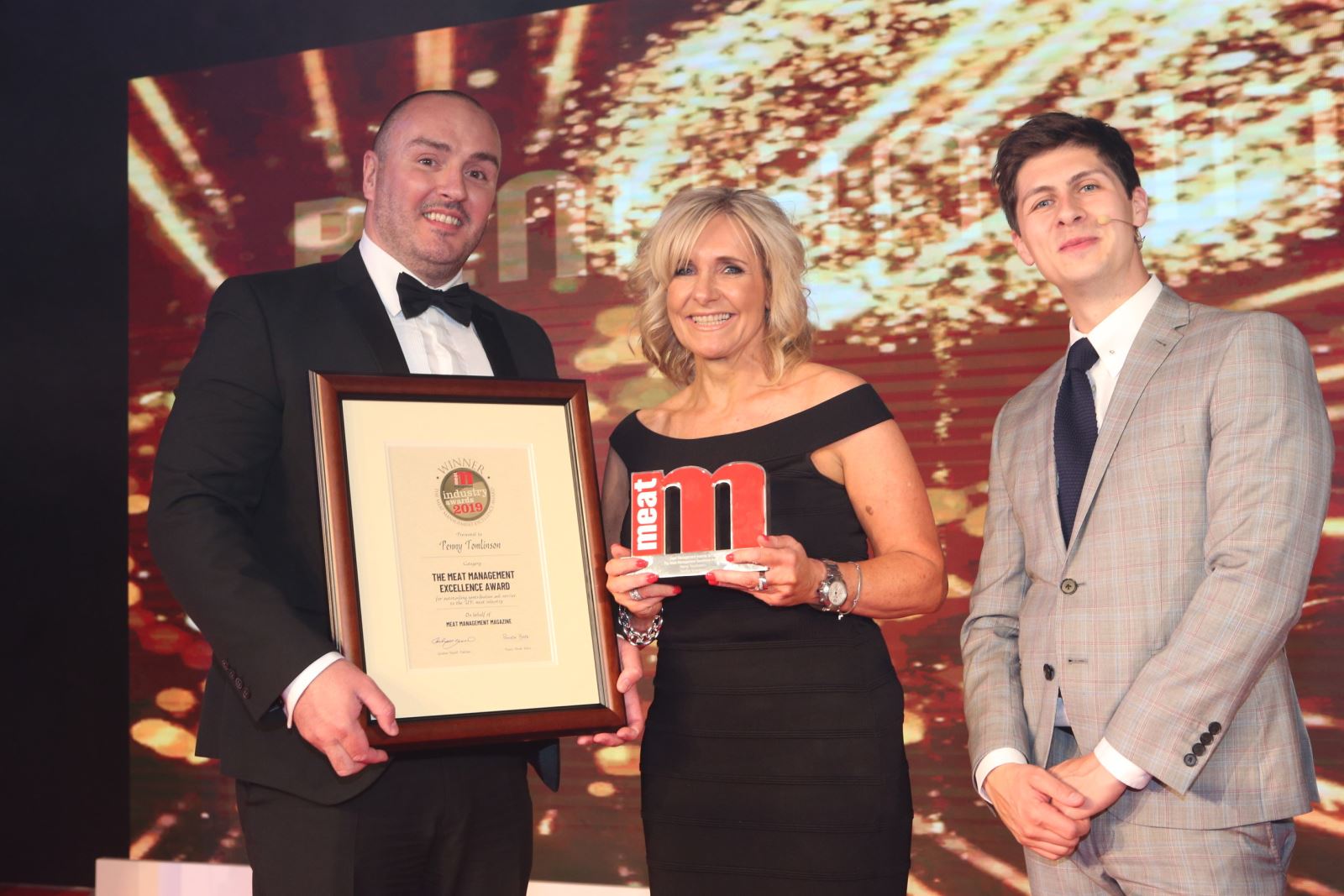 Copyright Meat Management
The 2019 Meat Management Industry Awards winners were announced during a glittering dinner in Birmingham, attended by 400 guests last week and Fairfax Meadow's Managing Director Penny Tomlinson won the Meat Management Excellence Award following an incredible year for the business.
The Awards, which take place annually, recognise creativity, innovation and excellence right across the UK's meat industry and included everyone from meat manufacturers, supermarkets, industry suppliers, trade organisations, trainers, catering butchers and independent retailers.
The Meat Management Excellence Award, along with another 19 awards, were given to companies, associations, products and personalities that struck a chord with both readers and judges.
"I'm delighted to accept this award, which is a testament to the resilience of our team right across the UK who have supported every decision we've made in the last 12 months" said Tomlinson, who has been at Fairfax Meadow since 2002.
Through making the right capital investments in equipment and facilities, we've been able to upscale and help a number of customers who have needed a consistent, quality and high volume line of supply on very short deadlines. This has led to us growing our business in a very tumultuous year for the industry."
Meat Management editor, Pam Brook said: "Many congratulations to all our worthy winners and finalists. Also a huge thank you to our readers who cast their votes and our judging panels who tasted their way through an enormous number of excellent products."
In the last twelve months alone, Fairfax Meadow has relocated it's facilities from Kentish Town to Enfield to support the launch of a new Fairfax London operation, created a new values set that is driving leadership and staff engagement at all levels, launched new websites and secured a number of high profile supply contracts in the food service space.
To find out more about Fairfax Meadow please get in touch.