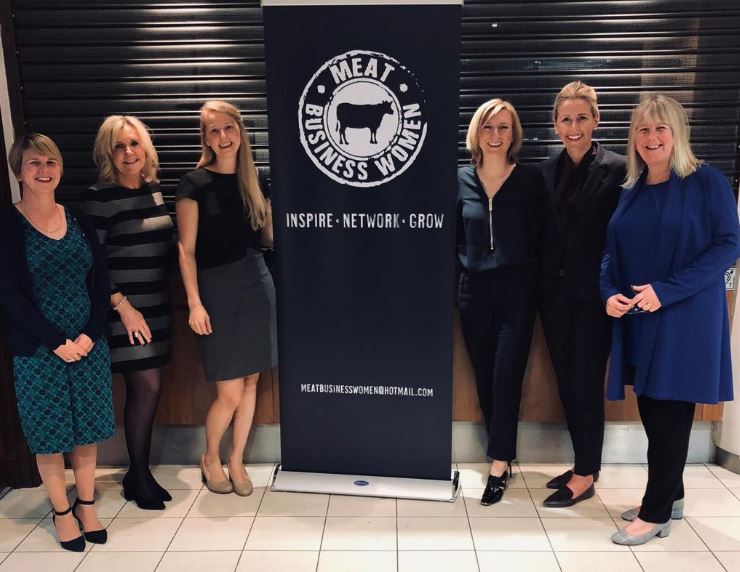 Wednesday 10th October saw over 120 women from the meat industry — including our own high-profile team of Fairfax females — converge at the Crowne Plaza NEC Birmingham for the first full Meat Business Women Conference.
The conference saw the group debate hot topics such as Brexit and the growing #MeToo movement as well as talks from industry-leading key note speakers including Post Office Chief Exec Paul Vennells and Cranswick CEO Adam Couch. The afternoon also saw Harriet Wilson, of Aldi UK win the inaugural 'One to Watch' award. The delegates were also treated to lunch by Chef Steve using some of our own award-winning Casterbridge Beef.
Meat Business Women is an organisation that sits close to the heart of Fairfax Meadow, and our own MD, and 'Meat Business Woman of the Year' nominee — Penny Tomlinson — sits on the MBW committee. The organisation exists to increase the pipeline of female talent in our fine industry and it provides a platform for like-minded women in the industry to network together.
Penny herself said "We hope that everyone involved took something useful back to their respective businesses that can help better shape the meat industry in order to make it more attractive to young women looking to make their next career move. It's a great thing to be a part of and long may it continue. We look forward to welcoming the next crop of talent to the industry very soon."
If you'd like to learn more about Meat Business Women check out their website
www.meatbusinesswomen.org