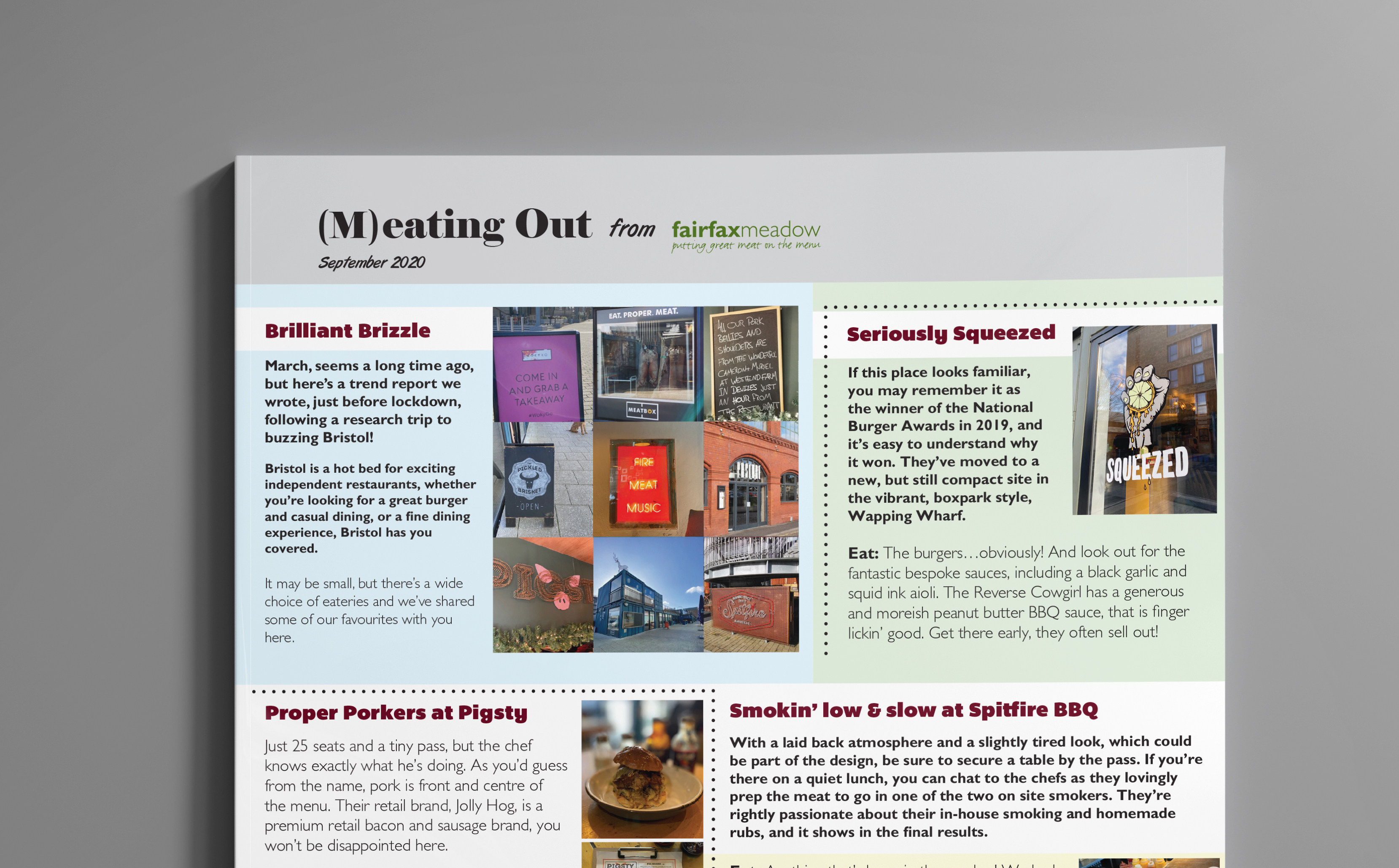 March, seems a long time ago, but before lockdown the team were out and about looking at the hottest spots in Bristol.
In this edition of (M)eating Out we visited sites including the Pigsty, where we enjoyed "proper porkers", and fast casual settings through to the latest tasting menu operators. There really is something for everyone in this vibrant city. With a heavy student population, independent operators are the game changers in Bristol, and really set the standards high.
We enjoyed sensational slow and low smoked meats, visited a restaurant with an onsite butcher preparing dry aged beef and so much more. As the locals would say, it was "gert lush!".
As the hospitality sector continues to settle down post lockdown, be assured that the Fairfax Meadow team are looking at trends to keep our customers informed. We'll be producing another (M)eating Out again soon, watch this space!
If you'd like to read the full (M)eating Out report please get in touch.