Fairfax Meadow is the UK's leading foodservice butcher, we've been supplying meat & poultry to the hospitality sector for almost fifty years.
Our team are at the heart of our business and we are passionate about working together to put great meat on menus across the UK.
We're currently recruiting for multiple roles in our sites at Derby and Enfield, to join our team in full time, part time, permanent and temporary roles.
This is a selection of some of the team members we are looking for.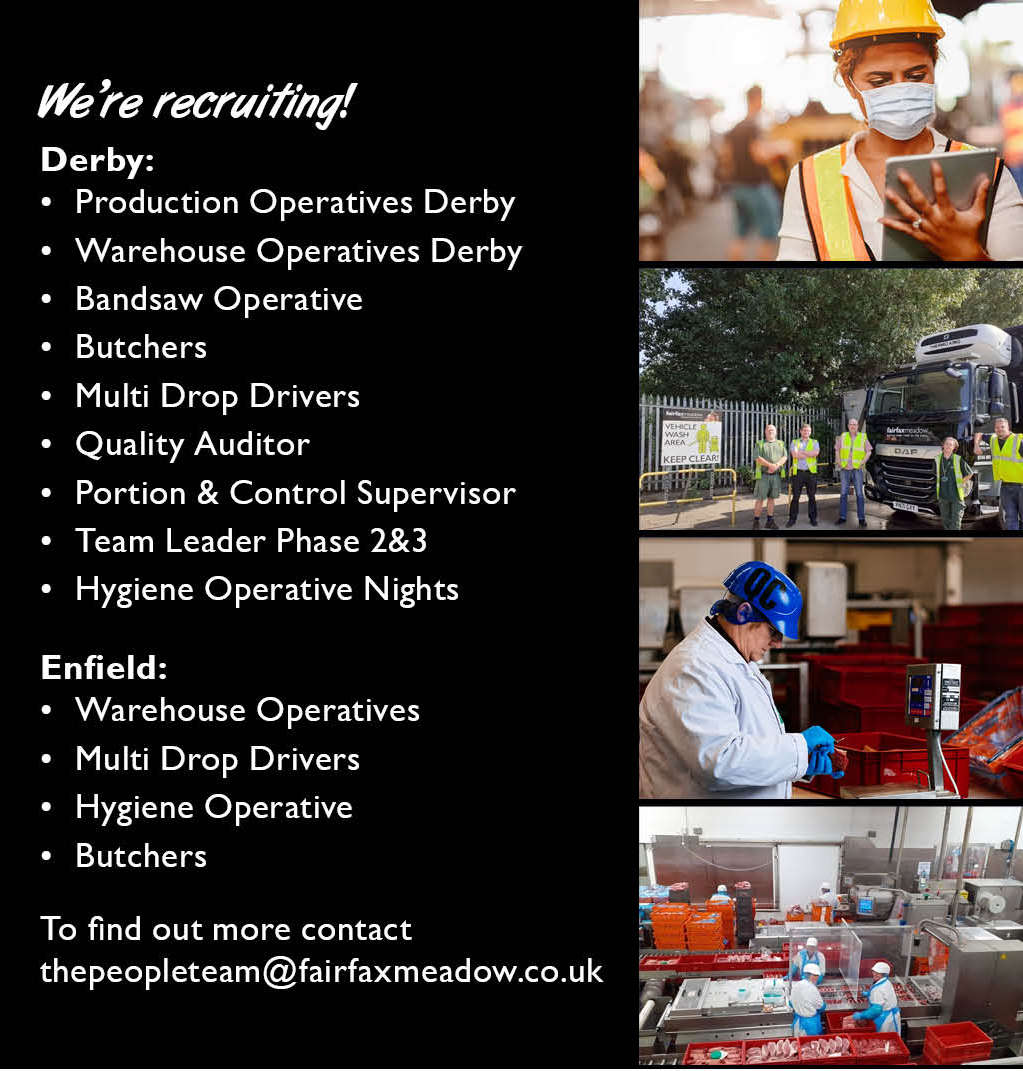 If you are interested in applying for any of these roles, please email your CV to recruitment@fairfaxmeadow.co.uk .